Susan Sorrells, President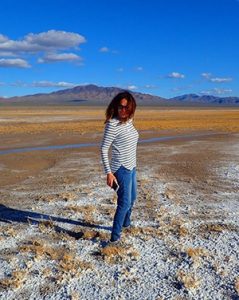 Susan Sorrells grew up in Shoshone, California as a member of the Fairbanks Brown pioneer family. She graduated from Smith College and after college worked for Senator Kuchel in Washington, DC under the direction of Leon Panetta. This position led to a job as a community worker for the Cornerstone Project in Atlanta, Georgia. She left Georgia for the Peace Corps and worked as a school teacher and community worker in Liberia, West Africa. She then attended UCLA where she got a Master's Degree in African Studies. After living in Europe for several years she returned to her home in Shoshone. She has been involved in many conservation groups and was the founding member and president of the Amargosa Conservancy. She also was the founding member and wrote the grant for the establishment of Death Valley Health Center. In addition, she was the founding member and president of the Death Valley Chamber of Commerce and the Shoshone Museum. She, and her husband, own and operate the town of Shoshone. Their goals are to integrate nature and wildlife into the "development" of the village. Their strategy for economic sustainability is developing and promoting ecotourism.
Lee Adams, Vice President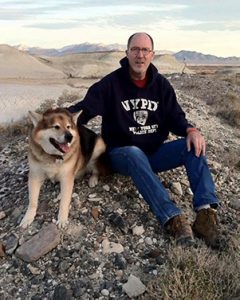 Lee Adams is a founding member of the Lake Tecopa Yacht Club and a lifetime member of the Death Valley Natural History Association.  With a seasonal cabin outside Shoshone, Lee lives in the Sierra County gold rush era community Downieville and currently serves on the Sierra County Board of Supervisors.  He previously served as the Sierra County Sheriff from 1988 to 2007.   In June of 2018 he was appointed by Governor Jerry Brown as a member of the State Historical Resources Commission.  His husband, Stuart Lauters, serves on the board of the Shoshone Museum.
Mitzi Tom Patterson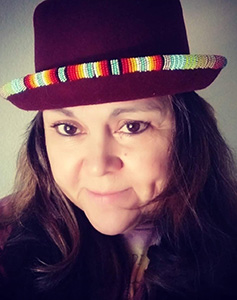 Mitzi Tom Patterson grew up in Shoshone and Tecopa during the mining era and afterward and, as a result, she has a deep understanding of its history and cares about its future. She is a citizen of the Bishop Paiute Tribe and a member of the Tom family, a widely recognized Paiute family that has been influential in the history of the region. Honoring the importance of her Paiute heritage, Mitzi has been a traditional bead artist for over 30 years. She has expansive experience as an organizer including advocating for land preservation. She also has experience in management, data management and office systems, and has worked in political campaigns including activities such as canvassing, phone banking, voter outreach and community events. Her skills as a powerful communicator extend to social media.
Darrel S. Cowan, Secretary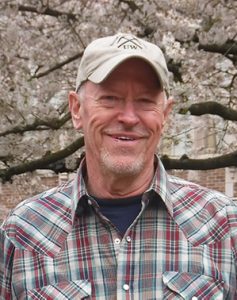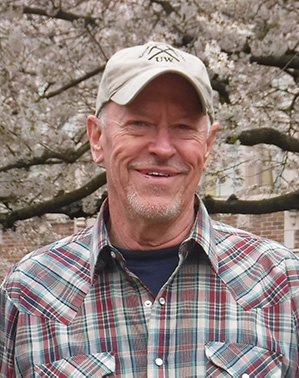 Darrel S. Cowan was born and grew up in Los Angeles and is sure that his love for all things desert germinated on the weekend trips with his family to Death Valley and Joshua Tree, and all over the Mojave to look for geodes. He received his BS and PhD in geology from Stanford University and spent his first professional career as an exploration geologist in Shell Oil Company from 1971 to 1974. He accepted a faculty position in the University of Washington, where he is currently a Professor Emeritus in the Department of Earth & Space Sciences. He is a field geologist, having studied rocks in mountain belts worldwide to reconstruct geological history. Although he had visited the Death Valley region as a kid and college student several times, he began serious research there in the early 1990's. Death Valley itself is a world-class example of how Earth's crust is being actively stretched or extended. Normal faults are responsible, and our current project involves looking for small earthquakes that would be evidence for active normal faulting. He still brings his senior-level classes to the region, including the Amargosa Basin, to study the exemplary geologic record extending from about 1.7 billion years ago to the present day.
Leonard S. Warren, Treasurer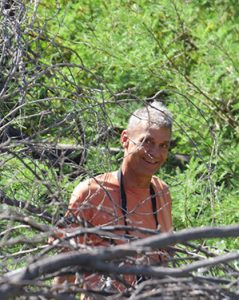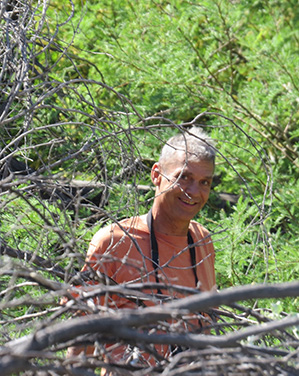 Len Warren has been studying birds along the Amargosa since 2009 as a nest searcher for Point Blue Conservation Sciences, formerly Point Reyes Bird Observatory. Currently employed by The Nature Conservancy as the Amargosa River Project Manager, he implements habitat restoration projects. Known for giving bird walks along Amargosa, Len loves to photograph and paint birds. His passion is to teach and talk about future of birds in the area.